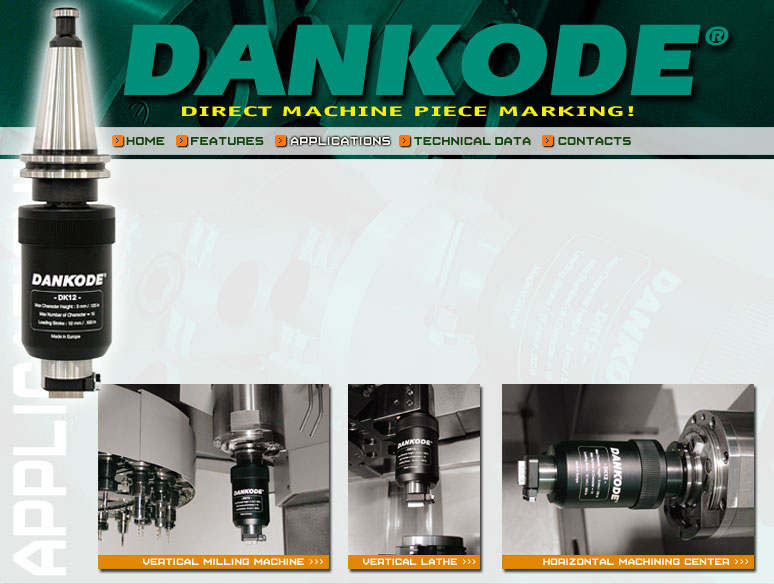 • Designed for use on CNC Machining and Turning Centres, as well as Manual Turning, Milling and Drilling Machines.

• Shank Sizes: 20 mm and 25 mm straight dia., ISO 40 and 50, BT 40 and 50.

• Types set holding system: Integrated Type Holder to hold your own steel types or customized stamps.

• Additional type holders as accessories.

• Applications: With the DANKODE MARKING HEAD, you can mark:
Date – Part number – Description – Company name – Logo etc.
On your work piece as it is being machined.