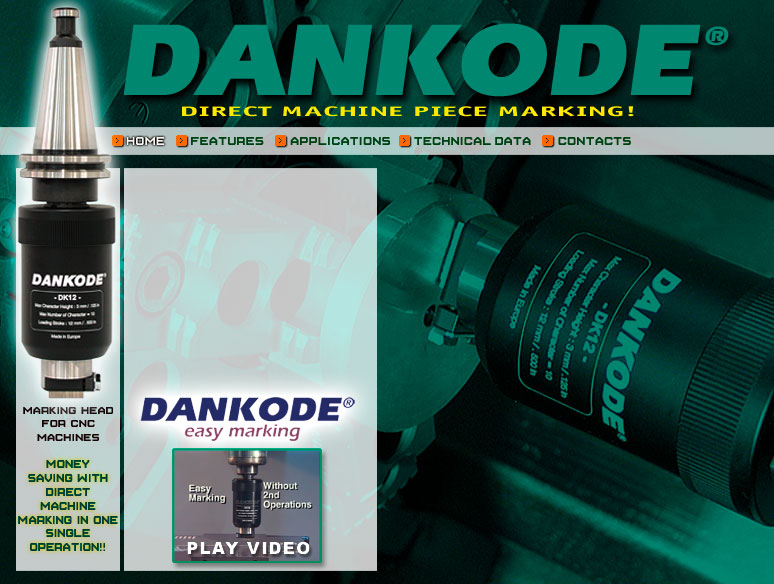 DANKODE marking head was designed to perform the marking of working pieces directly on machine tools.
Marking is performed by machine tool in a rapid, clear and geometrically correct way, and is part of the normal manufacturing operation, thus cutting down restarting expenses and avoiding possible errors.
Thanks to its effectiveness, user-friendliness, and low price, DANKODE head marker is the most profitable and advanced choice if compared to present marking techniques; the use of marking head is the new way to conceive price marking.